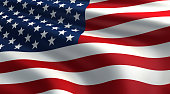 This weekend finds us celebrating Independence Day, which means it's a long weekend!  Since our original plans to go to Arkansas have fallen through due to high water levels on Bull Shoals Lake, we'll have to make due with an almost-staycation at Lake of the Ozarks, which is only an hour away.  Since we're taking the kids, which brings our family total to 5, and we hope to have some friends join us, we'll be renting a condo to stay in in the hopes that we can keep costs controlled, while still having enough beds and pillows for all.
Renting a condo creates some packing challenges of its own, but provides a lot of perks as well.  If you have never booked a place to stay using a site like Home Away or VRBO, I can vouch for their value.  Homeowners can place their properties up for short-term rent at fair prices. They are entitled to require a certain length minimum, but a lot don't.  You search through the properties located where you want to be, for the size of your group, the amenities you want, and plug in your dates.  From there, you can look through photos of the abode, review comments about the place, and book the one you want.  Most charge a refundable security deposit of sorts, that you get back as long as you clean up after your stay.
We went with a 3-bedroom condo that sleeps 11, on a part of the lake where we should be able to see the fireworks show.  Additionally, it was important to find a place with a pool.  Since we don't have a boat to tool around the lake, a pool is good back up.  And a BBQ grill is always a must for easy convenient cooking.  The place we found is called the Palisades, and will easily accommodate our bunch for less than the cost of crowded hotel rooms.
Oops, scratch that. We are apparently still on the search…drat!  The condo we thought WE rented, apparently was already rented by someone else.  This morning we had an email that said they were not able to confirm, try again.  The condo still came up in our search, making us think it was still available, but nope, not so.  When we still didn't have a response 12 hours later, we called Home Away only to be told the condo was already rented, but the owner hadn't updated the calendar, which is apparently a big no-no.  The rep from Home Away, asked if we wanted to file a complaint–no we did not– still on the hunt for a condo for the weekend.  Maybe we're having difficulties because we are close to the holiday weekend?   This is giving me a headache!
We were turned down within 20 minutes for our next choice, and are now 17 hours in on a 24 hour response time for our 3rd choice.  I guess by this evening we'll know if we are headed to Lake of the Ozarks or not.  This is a great example of why planning ahead is a good practice.  To be continued…